Custom Hearth Special Offers
Summer is almost here and we want to help you celebrate! That's why we're offering you Custom Hearth's Summer Installation Promotion 2019 to help you save $$ on installation costs!
Free Installation on our In-Store Wood and Pellet Stoves,
Inserts, and Fireplaces – only while supplies last!
Installation Credit on New Wood, Pellet and Gas (LP or NG) Stoves,
Inserts and Fireplaces – $300 to $500 value!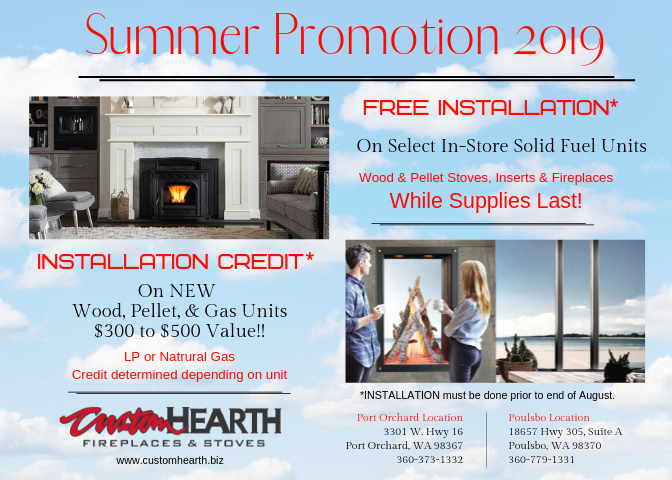 *Installations must be completed before the end of August.
For full information on our terms, please stop in to either our Poulsbo or Port Orchard showrooms!