We'd love to hear from you.
Give us a call at or drop by one of our locations. If you have questions or comments, feel free to use the contact form below. We're always here to help.
Do you need help choosing your next heating unit?
Give us a call at (360) 373-3941
Do you need your heating unit serviced or repaired?
Give us a call at (360) 373-1332
Port Orchard Location
3301 W. Hwy 16
Port Orchard, WA 98367
360-373-3941 (Sales)
360-373-1332 (Service)
Fall-Winter / Hours of Operation:
Mon-Fri 9 am to 5 pm
Spring-Summer / Hours of Operation:
Mon-Fri 9 am to 5 pm
Sat 10 am to 4 pm
Poulsbo Location
18657 Hwy 305, Suite A
Poulsbo, WA 98370
360-779-1331 (Sales Only)
Fall-Winter / Hours of Operation:
Mon-Fri 9 am to 5 pm
Spring-Summer / Hours of Operation:
Mon-Fri 9 am to 5 pm
Sat 10 am to 4 pm
Custom Hearth - Send us mail
"*" indicates required fields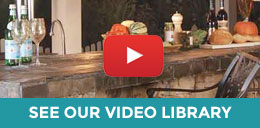 Sales:
360-373-3941
Service:
360-373-1332
Two Locations
To Serve Your Needs
Port Orchard Store
3301 W. Hwy 16
Port Orchard, WA
98367
360-373-3941 (Sales)
360-373-1332 (Service)
Poulsbo Store
18657 Hwy 305, Suite A
Poulsbo, WA
98370
360-779-1331 (Sales Only)
Email: