Custom Hearth offers a custom design and project management service to assist in making your dream outdoor living space a reality. Our outdoor structures are built by Graysen Wood™ to your exact specifications and designed with your choice of outdoor cooking, fire features, and accessories.
The Custom Hearth Advantage – From Concept to Enjoyment
Customer Oriented Process
Full Design Center

On-Site

 Preview
Contractors Provided
From Basic to Advanced Systems
Highest Quality Components
Financing Available
Step 1
Concept – Provide your Graysen dealer with a simple drawing of your outdoor project.
Step 2
Create a Drawing – We create a CAD blueprint on all customer projects for approval. Technical guidance on features and design are provided at this time to ensure your concept meets your dream. Your outdoor structure will be manufactured to exact specifications – no guesswork – to ensure your choice of appliances is an exact fit.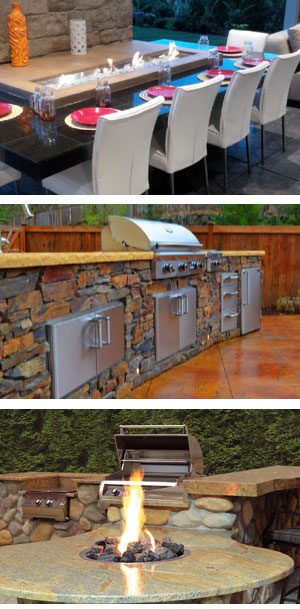 Step 3
Manufacture – The frame of your outdoor structure is manufactured to your specifications with fully welded square aluminum tubing, and then covered with fire and water resistant outdoor sheathing, so it is ready to finish in slate, stone, brick, or stucco.
Step 4
Delivery and Set Up – The unfinished outdoor structure is delivered to your site and installed. It is lightweight yet rigid and is easily leveled, plumbed and secured in place. By design, it carries a lifetime craftsmanship warranty.
Step 5
Finish – Once installed, you choose the top and side finish materials to be applied by your dealer or contractor. Your outdoor structure can be finished to match the décor of the rest of the home creating a seamless path from indoors to your own personal outdoor oasis. Once the finish materials are applied, the appliances of your choice are installed.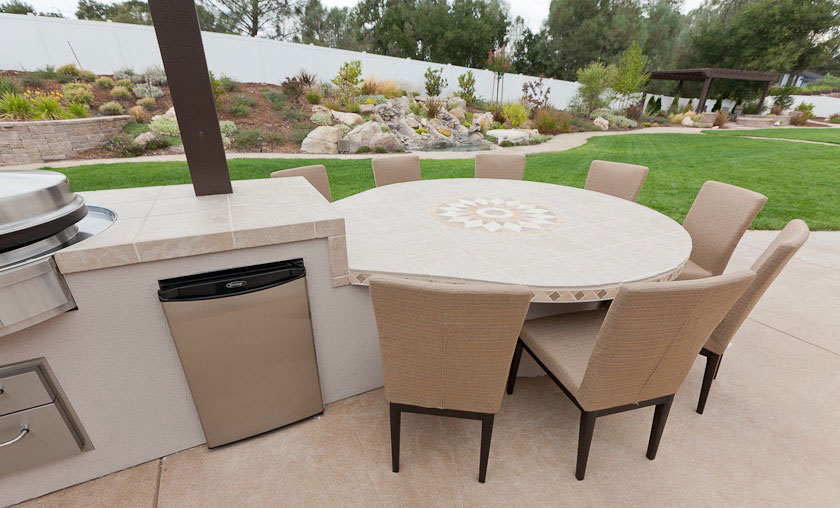 ~ Stucco Siding
~ Tiled Countertop
~ Lowered Round Dining Extension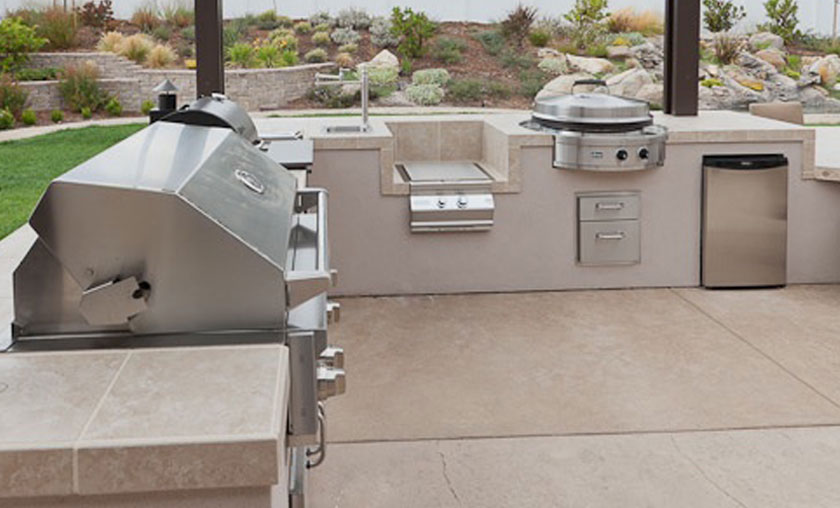 ~ L-Shaped body block
~ Stucco siding
~ Tiled Countertop
~ Power Burner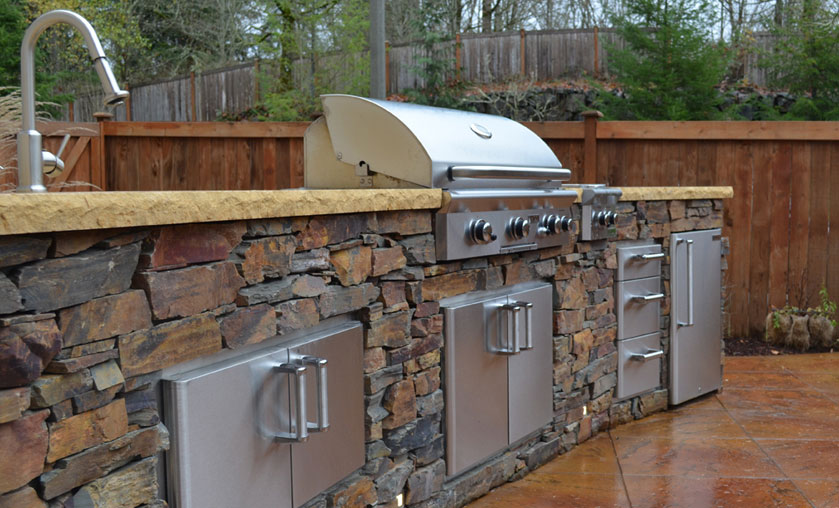 ~ Standard body block
~ Stone siding
~ Concrete Countertop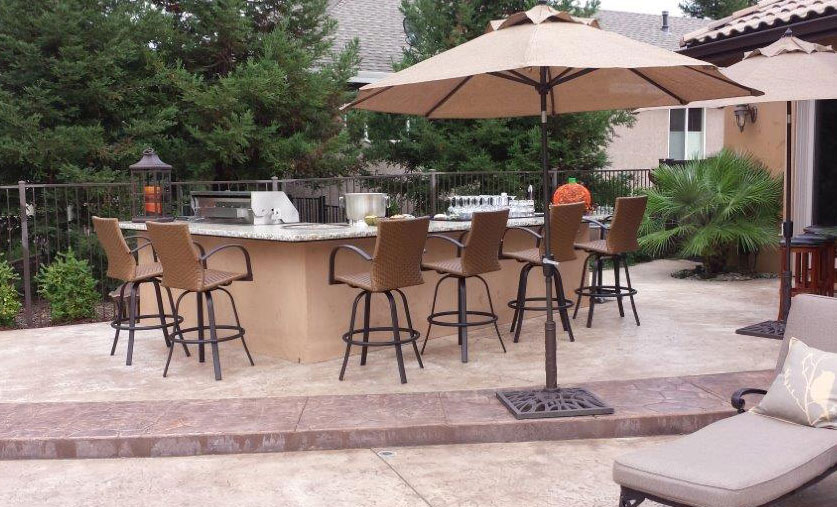 ~ Stucco Siding
~ Tiled Countertop
~ Lowered Round Dining Extension
~ Standard Body Block
~ Stone Siding
~ Granite Countertop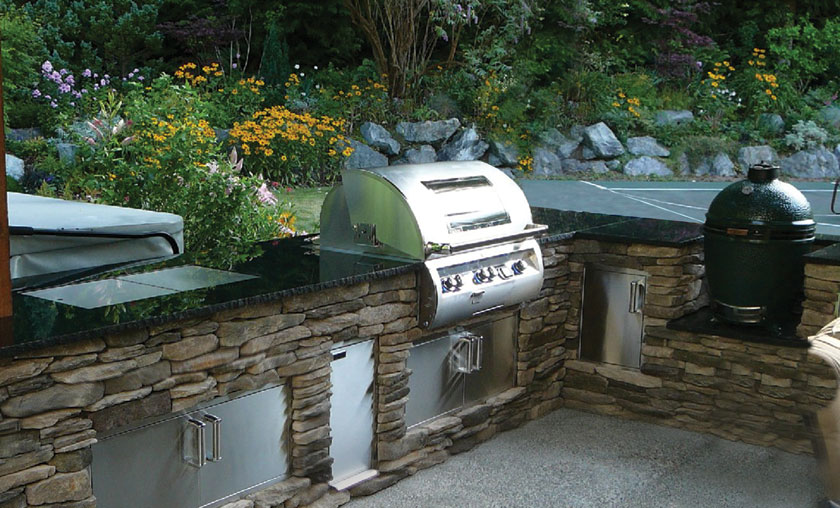 ~ L-Shaped Body Block
~ Stone Siding
~ Granite Countertop
~ Ceramic Cooker Shelf Cut-Out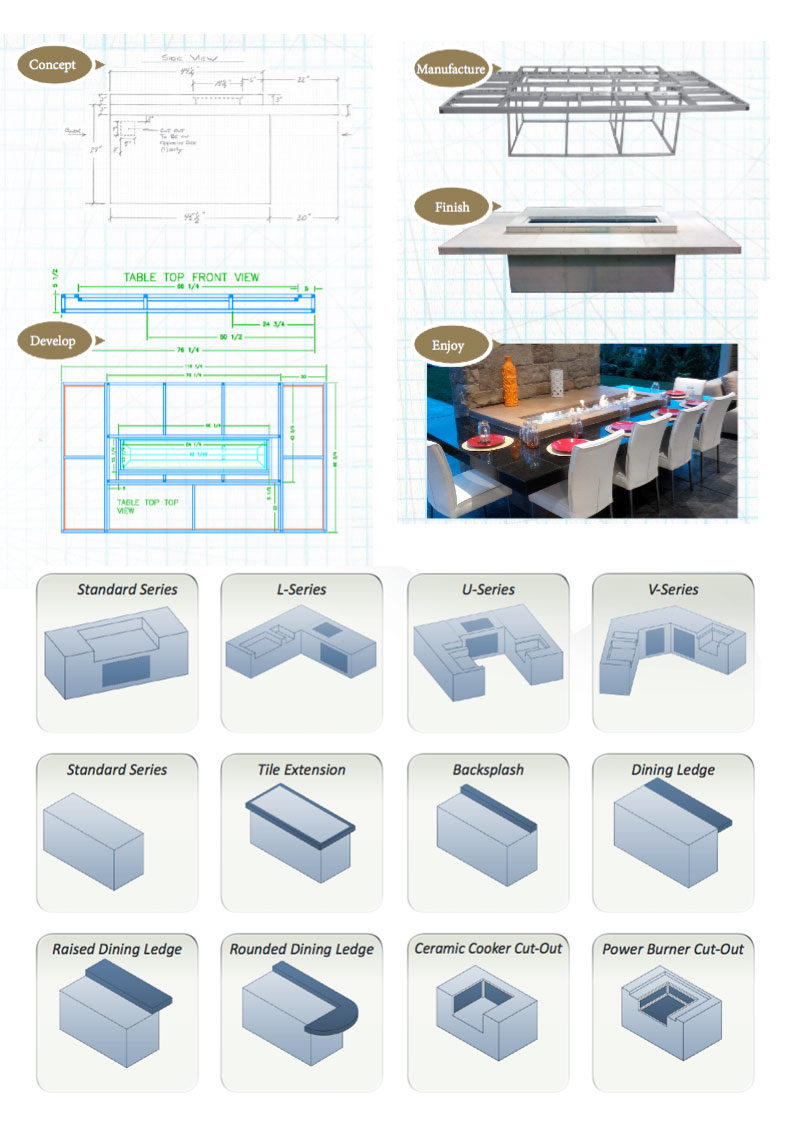 Visit one of our showrooms or
Click Below

to browse the latest models