ABOUT OUR HEATING SOLUTIONS
Gas Fireplaces, Inserts and Stoves
A gas fireplace, insert or stove is the perfect solution to provide your home with heat and ambiance at the touch of a button.
Gas stoves are incredibly versatile; they can be used as primary heat source or for simple ambiance. With the technology available on gas models, your options are endless!
Worried about heating your home when the power is out? Worry no longer! All gas stoves are equipped to operate without electricity in the case of a power outage. Most electronic ignition units can run on just four AA batteries!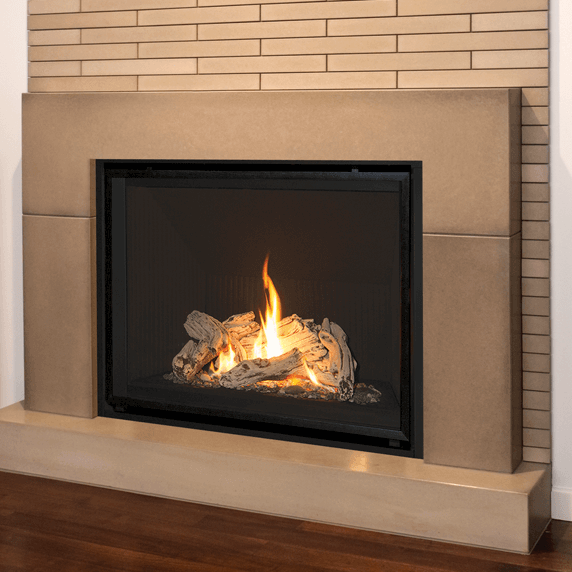 Where should we start?!
Gas appliances are available with electronic ignition capabilities. Basically, this means that you don't need to keep your pilot lit all the time, saving fuel and unnecessary heat output in the summer.
Nearly all gas appliances are thermostat ready; either simple wall lever thermostats or easy-to-use remotes that can control everything from the temperature to the height of the flames to the brightness of the lights.
Many manufacturers offer several options for media including logs, rocks and glass, so you can personalize the look you want.
Most units have blower options to help distribute the heat in your home, some even are in included on the unit!
Several finishes are available and looks range from contemporary to classic. No matter what you're looking for, we can make it happen!