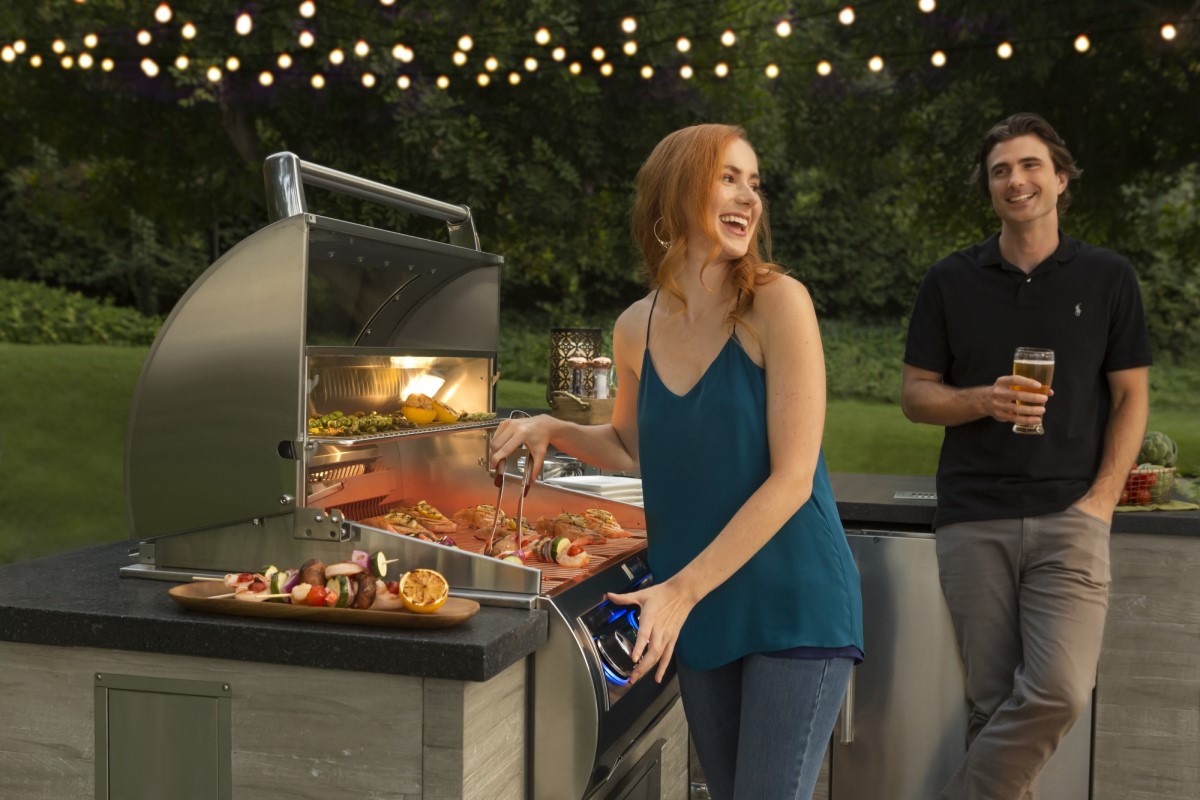 As we all know, there is nothing better than summertime in the Pacific Northwest. And, after too many months stuck indoors, we're all ready for a little fresh air. So, if you're looking to spend more time outdoors, then you should consider adding an outdoor kitchen to your backyard landscape design.
An outside kitchen can simply be a grill, table, and chairs, or a fully outfitted cooking area with integrated home appliances and seating. Although a basic outside kitchen area can be set up by most, developing an elaborate outdoor kitchen should be built by a professional who can prepare the site, build any structures, and correctly install all your appliances, especially when permits are required.
Whether you do it yourself or use a professional outdoor kitchen installer, here are some suggestions to get you started.
Outdoor Kitchen Design Tips
The first step in this project is the design and layout of your outdoor kitchen. While you might some ideas as to how it will look, there are some important things to consider.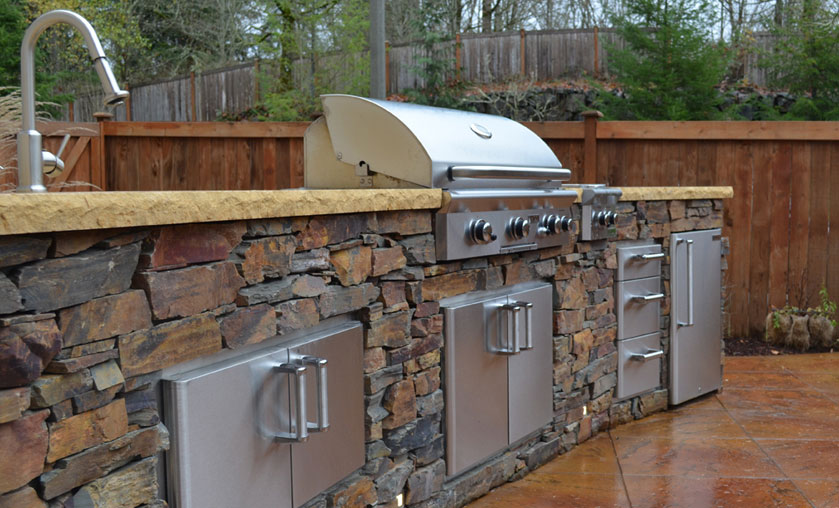 Flooring
Living in the PNW, it's essential to be conscious of our weather conditions and the general weight of the home appliances you are setting up. Floor covering such as tile or marble will be slick and slippery when wet and might not hold up to grease or food spots. If your outside area is on a deck, it's a good idea to think about re-staining or painting it to match the brand-new renovations, while making sure that the deck is in its best condition.
Location
Smoke from the grill can travel quickly on a windy day. If it's too close to your house, you may find that lovely BBQ smell is now in your curtains, walls, and carpet. Of course, your grill can't be too far away either, since you'll no doubt be making trips to and from your indoor kitchen.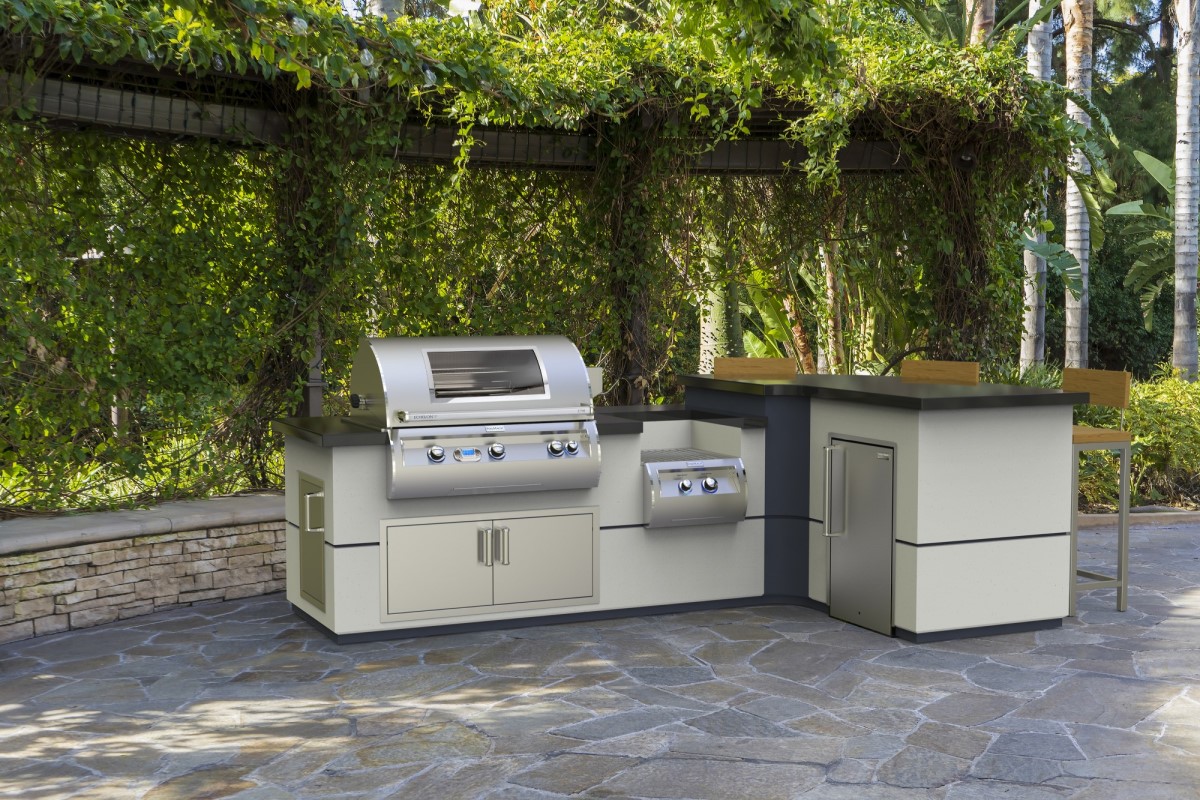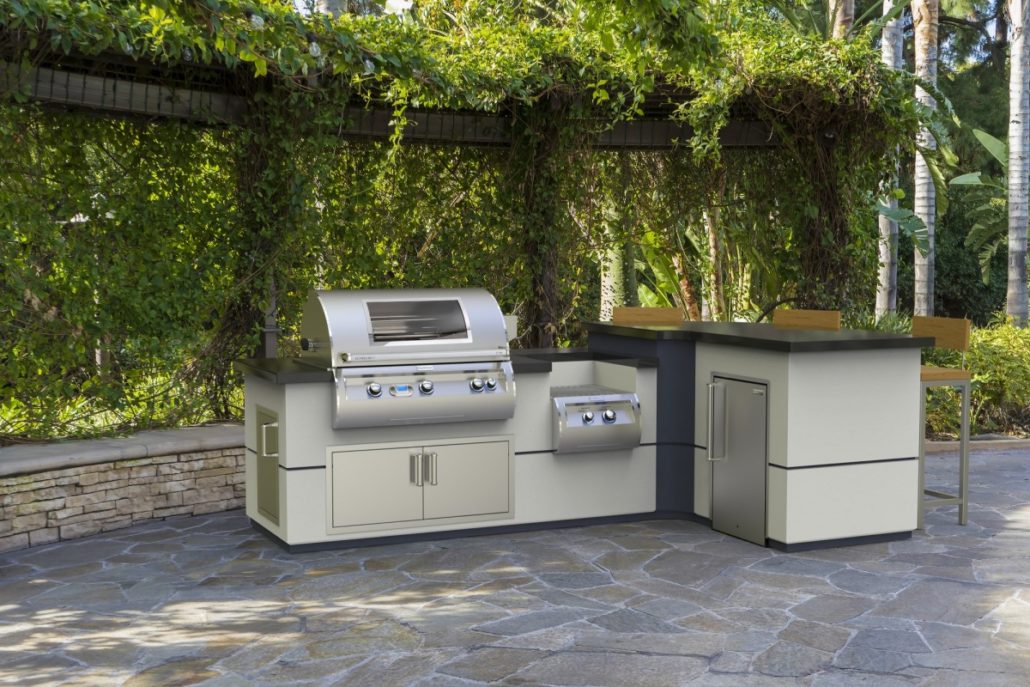 Appliances
An outdoor kitchen is more than just a grill. You'll likely want storage, a nice surface area to prepare food, perhaps even a sink, and a small refrigerator. The dimensions of all these units will ultimately determine the minimum size of your outdoor kitchen area.
Ambiance
If you've invested in an outdoor kitchen, you'll likely have guests over to enjoy it as well. An element that is sure to bring warmth to your outdoor living area is a gas-powered fireplace. You and your guests will be sure to enjoy the feel of the open flame, especially on a cool night.
Comfort and Safety
Rain is always something we prepare for in the Pacific Northwest. If you plan on enjoying your outdoor kitchen year-round, we highly recommend building a tall roof or pergola over your outdoor living space. Outdoor lighting is a good idea to avoid any trip or fall hazards for you and your guests.
We hope this article has been helpful in starting your outdoor kitchen project. At Custom Hearth in Port Orchard and Poulsbo, we have a great selection of quality outdoor appliances and an expert installation team ready to help.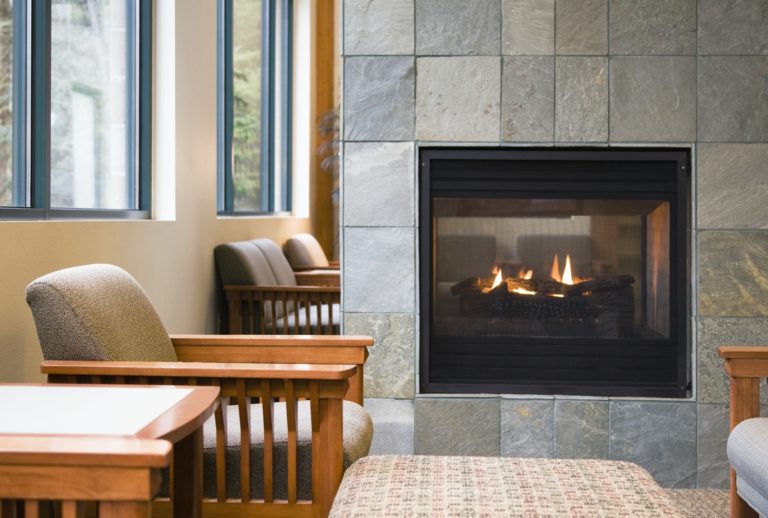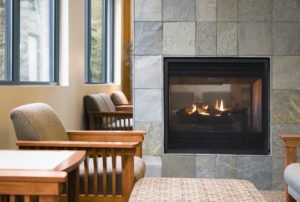 A fireplace or a hearth had been a convenient source of heat aiding people from the winter season. In the past, open-air fires were the only warming method until ancient people decided to lit indoor. If you've thought about having one installed, here are some things to consider.
Read More »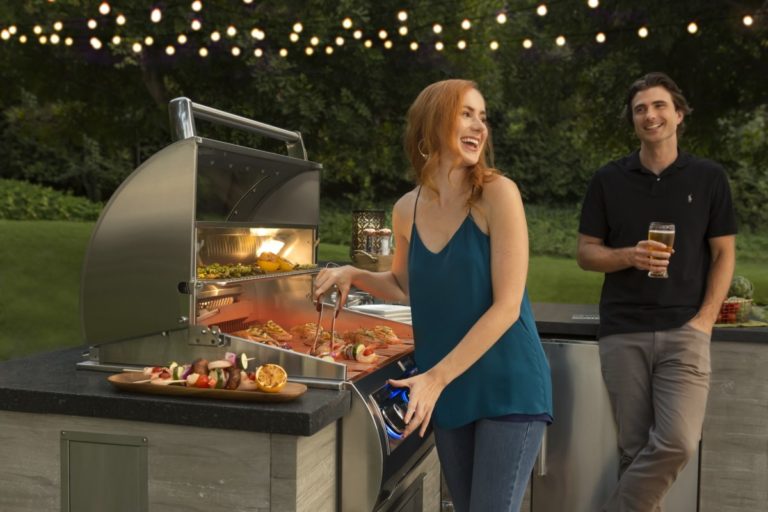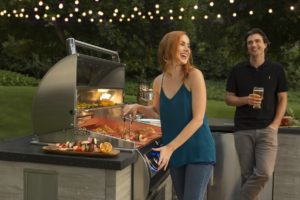 If you're looking to spend more time outdoors, then you should consider adding an outdoor kitchen to your backyard landscape design.
Read More »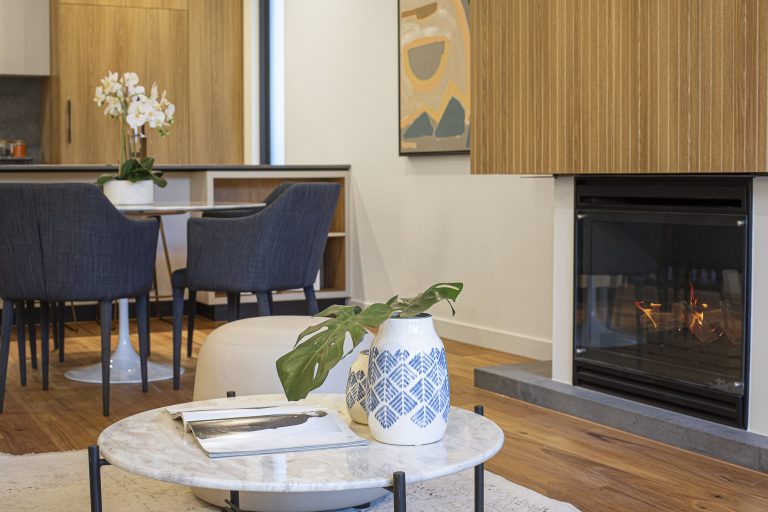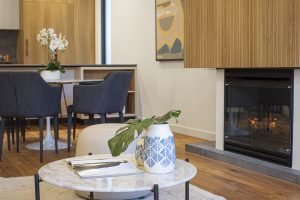 It can be confusing when it comes to what is and what isn't covered in a warranty. Nearly 100% of all manufacturers include a copy
Read More »